Crew Documents
---
| | |
| --- | --- |
| | Cover of the booklet presented to Radarman 2nd Class, Morris Underwood at the Commissioning Ceremony. |
| | The inside of the booklet. |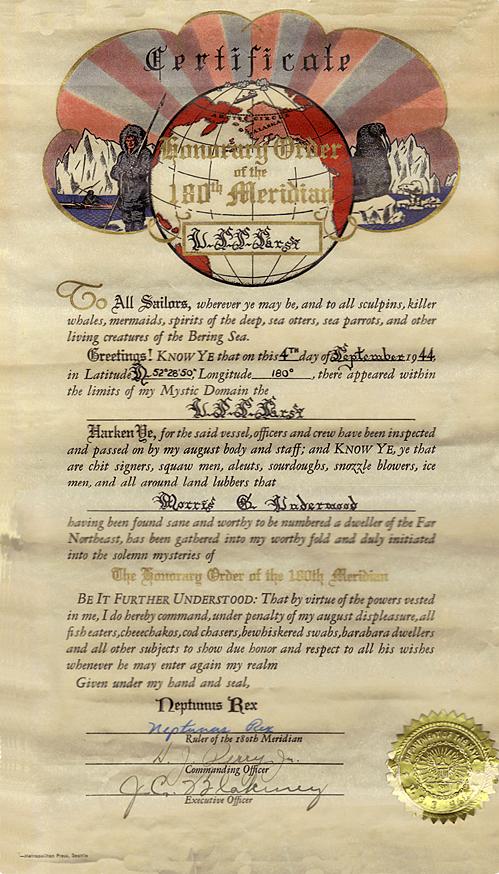 This certificate was issued to Morris Underwood when the Sarsi crossed the 180th
Meridian on 4 Dec 1944. This is in the Bering Sea, about 150 miles WNW of Adak,
and about 50 miles NE of Semisopochnoi Island.
This is typical of a Liberty Pass that would be issued to a crewman.
This pass was issued to my father in 1951, as he was about to go on
liberty in San Diego, California.
This is the ID card that was issued to Moid
Raymer when he was reactivated into the
Navy, 1951. He was a WWII Navy vet.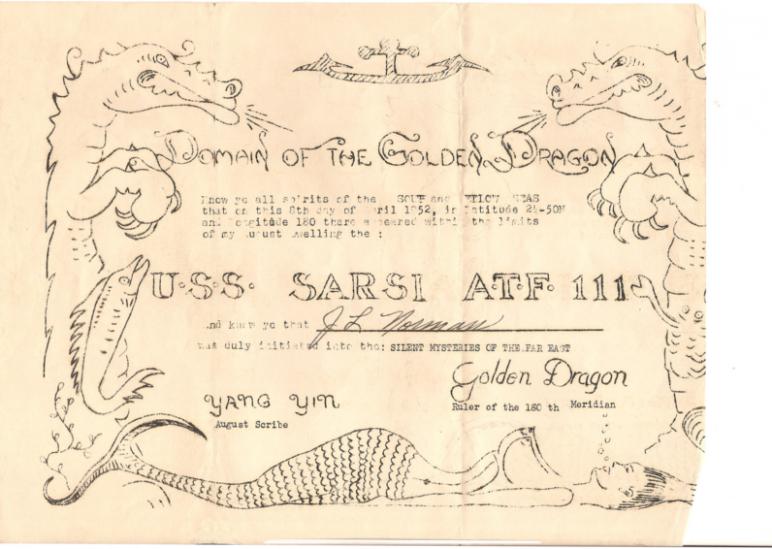 This certificate was made on board Sarsi to commemorate the crossing of the International Date Line at about the Tropic of Cancer. It was issued to Joe Norman on 8 Apr 1952.
The card my father received after passing his "A" school and test.
| | |
| --- | --- |
| | This is the form submitted for Joe Norman to report the loss of personal effects due to the Sarsi sinking. |
| | |
| --- | --- |
| | Back |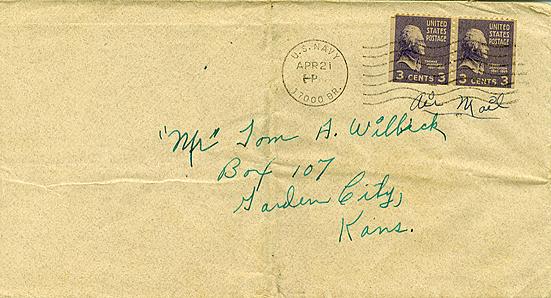 An envelope and the return address from a letter my father received from Charles Kunsch
in April 1952. Kunsch and my father corresponded regularly from the time my father left
the Navy until Kunsch was lost in the sinking.
Copyright © 2010, Tom Wilbeck